Connecting Successfully Online
We are connecting with people all over the internet these days.  It seems like every day, my inbox has more and more requests from Twitter, LinkedIn, Facebook and my blogs and websites.
I love making new connections with people.  I am a "people" person.  I like to know who you are and what you do and what makes you happy and what your passions are.  And I suppose, I hope at least in part, you'd like to know the same things about me.
We connect for many reasons.  Perhaps we are old friends getting back in touch; maybe we are colleagues at the same company or in the same industry (I don't look at fellow business owners in my industry as competitors; I truly believe there's enough business out there for all of us). Perhaps we were schoolmates, we go to the same church, we enjoy the same hobbies.  Maybe we read something interesting on a blog post, a magazine article or in a book and realized this is a person we'd like to know.  Maybe we are friends of friends.  Maybe we're just connecting because we're on a common website and it's fun to build a network and meet new people.  Maybe you're a stalker (I sure hope not).  There are as many reasons to connect with people as there are people to connect with.
Did you know there's a right way to connect?
On some networks, there isn't much to connecting.  On Twitter, for example, all you have to do is click the "follow" button and you're connected.  No exchange of information, no approvals needed; just one click and you're there.  It works.  Of course, there isn't a whole lot of personal information available directly through someone's Twitter account.  Just that little 160-character bio you can put up and a website or blog if you've got one.  You aren't even going to get an e-mail address out of the deal.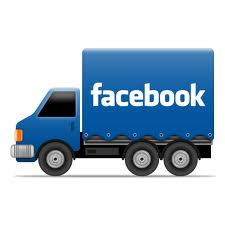 On Facebook, there are two ways to connect.  There are Fan Pages, now called Business Pages by Facebook, where you can just click "like" and you're in.  To become someone's friend on Facebook, though, you need to click "friend request" and ask for someone's permission to be their friend.  And if you're sure they know you, that's all you have to do.  But what about people you don't know so well?  How do you increase your chances of having them accept your request?  Facebook profiles  often have a LOT of personal information connected to them.  It just might be stuff you don't necessarily want every Tom, Dick and Martha to be reading unsupervised.
When you send a friend request on Facebook, there is nearly always a space where you can write a message.  Tell them how you know them or why you'd like to connect.  While I do sometimes accept requests from people I don't know directly, your chances of having your request accepted would be a lot better if I knew you weren't a stalker.  Oh, and if you're female and married and your name has changed since we went to high school together, tell me your maiden name, too, because otherwise, I won't have a clue who you are.  I can probably guess we went to school together if I see who our mutual friends are, but please don't make me work that hard. If I'm busy–or grumpy, I just might not want to.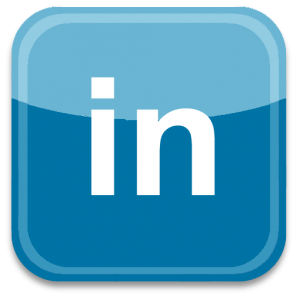 And  finally, there's LinkedIn.  LinkedIn is the strictest about connections.  In order to connect with someone, you have to demonstrate that you know them in some way.  You either have to have worked with them, gone to school with them, be in a group with them, or know their e-mail address, usually.  Sure, you can fake it and make something up, but whomever you are trying to connect with it, is probably going to figure it out pretty fast and then wonder what kind of stalker you are.  And once you actually send the invitation, there's LinkedIn's generic phrase, "I'd like to add you to my professional network on LinkedIn," which tells a potential networker absolutely nothing.  If you're really serious about wanting to connect and network, give up a little information.  At least be polite and pretend to put some effort into it.  Tell me how we're connected or why I'd want to connect with you.  Let me know I'm more than another notch in your LinkedIn belt.
And once you've finally connected with someone, take the time to acknowledge the connection.  It shouldn't take more than a couple of minutes and if it's someone you'd like to have a genuine connection with, instead of just another number on your followers list, this really is a must-do.  Let your new connections know how you can help them and invite them to reciprocate.
Make online networking and connecting more about the people you are connecting with and less about the numbers.  Follow these simple strategies and you'll have a stellar, strong and productive network, online and off.