Twitiquette–6 Tips for Playing Well on Twitter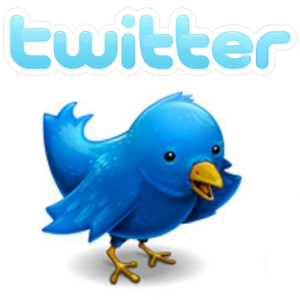 Twitter seems to be the place to be these days. And it's great to be on Twitter–most of the time.  There do seem to be a few people who just aren't catching on to the rules of Twitiquette. So, feel free to share or tweet this post with those who need it most. I'm sure you don't, because isn't it always the people who need it most are the ones who don't read the post?
Introduce Yourself
Don't be an egghead.  Put your smiling (or not) face up there and make it family friendly—or at least use your company logo.  I don't follow eggheads. If you can't bother to tell me who you are, how do I know you're not a spammer? 90% of the spam I get comes from either eggheads or  accounts with photos of barely clad women. If you think that's appealing to me, you've got the wrong account.
No Spam
Don't be a spammer. If all you can tweet are sales pitches for your product, you're boring. At least send a good joke or an interesting quote or even an observation on the weather, for heaven's sake. That way we know you're a real person. And don't send links to porn sites, either. That's just gross.
No Bait-and-Switch
So, that might not be the best term, but I couldn't think of a better one for this rude little trick.  Don't follow people because you think they'll reciprocate and then unfollow them as soon as they do.
You Didn't Really Say That
Watch your language. Especially if you're doing business on Twitter. Pull your keyboard  out of the gutter and use words people won't have to think twice about retweeting. Yes, there are actually people in the world who don't enjoy and appreciate vulgarity. (Yes, I'm one. Get over it).
Rules of Retweeting
Retweet interesting content from people you follow and make sure you include their twitter name in the post. Don't hijack someone's tweet or link and claim it as your own.  If you have something you hope to get retweeted, leave at least 20 characters to give retweeting room. Otherwise, your tweet may get cut off. If someone retweets your post, thank them. We all want to be appreciated. If someone recommends you or says something nice about you, thank them. And send something besides retweets.  People who have no original thoughts appear suspiciously similar to spammers.
It's a Two-Way Street
Engage with those you follow and who follow you. That's what Twitter is all about. It's not a free commercial, it's another relationship-building tool. Actually read and respond to other's tweets.  Who knows? You could meet someone really cool (I have!) and it could even lead to business if that's why you're there.
________________________________________
So, what do you think? What are your rules of Twitiquette?  What did I miss?  Add yours in the comment section below.