How To Become A Professional Photographer–Infographic
Many people would love to turn their passion for photography into a full-time job. In some ways it has never been easier to shoot great photos, however turning that into a well-paying job can be difficult.
The photography market is somewhat saturated, growing and sustaining a business can be incredibly difficult. So if you are still up for the challenge, hopefully, this roadmap will help you on your journey.
The first thing you need to do is specialise and focus in on one style of photography. Specialising will allow you to improve your skills quicker. Many artists believe that it take 10,000 hours to truly master a skill.
Depending upon our age and current financial situation, it maybe a good idea to study a photography course at university or college. This can provide you with an excellent foundation in the basics, gaining a strong understanding of aperture, shutter speed, ISO, depth of field and composition.
If you are currently in full-time employment brushing up your skills with an online course or attending a workshop with a respected photographer maybe a good option. This can also be a little bit cheaper if you are on a budget.
Once you have got, the basics mastered it is time to learn any specialized skills required in your field. For example, if you want to become a wedding photographer it is essential that you learn additional skills like, on and off camera flash and posing.
Once you have worked on your craft and created a strong portfolio, it is a good idea to get feed back from a respected photographer in your niche. They maybe able to point out a few issues you have missed or failed to notice.
Now if is time to start applying for jobs once your portfolio is ready. The hard truth is that few photography sectors have full-time well-paying jobs available. So for many of you, the only way you can earn a decent living is to become a self-employed.
Being self-employed is incredibly difficult, you will earn a living solely based on the quality of your work and your ability to market your business. It is not all bad news as there are many lifestyle and tax advantages to being self-employed.
Let us know in the comments below, how you get on.
---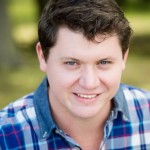 I am a wedding photographer based in Nottingham, I have a real passion for learning and improving my photography skills. You can view my wedding photography work here and my learn more about me here.