5 Essential Keys for Small Business Success
Are you looking for the magic formula for guaranteed success in your small business? If you find it, will you let me know?
Seriously, though, there is no magic formula. No secret combination of education, experience, funding, or products will guarantee you a phenomenally successful business experience. However, there are keys you can use to achieve that entrepreneurial success you seek.
In this recent article, I discussed some of the basics you need to consider before starting a business.  In this post, I'll talk a little more about some of these essential keys for small business success. I originally penned this post in 2012, but a lot has changed since then, so I've updated it.
Keys for Small Business Success
Focus
If you want to go into business for yourself, the first thing you need to have is a clear focus. What is it you want to do? Do you have a product to sell? Do you have a service to offer? If you don't know what you want to do, take the time to figure it out. This may mean meeting with a coach or a mentor, taking advantage of free small business counseling services or even taking some college courses or business workshops. As you explore your business ideas and begin to plan, your focus may change, but if you do not know what your business is about, you can hardly expect potential customers to know. Having no focus for your business is the short road to failure.
Once you have a focus for your business, you need to develop a plan. While you don't need to have a long-term success plan in place, and it's important to recognize that your plan may change as your business grows and becomes established, you need to know where you are starting from and where you want to go. Here are some questions to answer as you plan:
What are you going to do?
How are you going to do it?
How will you sell your product or service?
Are you selling to consumers or to other businesses?
Who is your target customer?
How will you reach those customers?
Will you quit your job and pursue this business full-time from the beginning or will you continue at your current employment while your business gets established?
If you quit your job, do you have enough to live on?
A business counselor will recommend a bare minimum of six months in savings and strongly suggest at least a year's worth while you get going.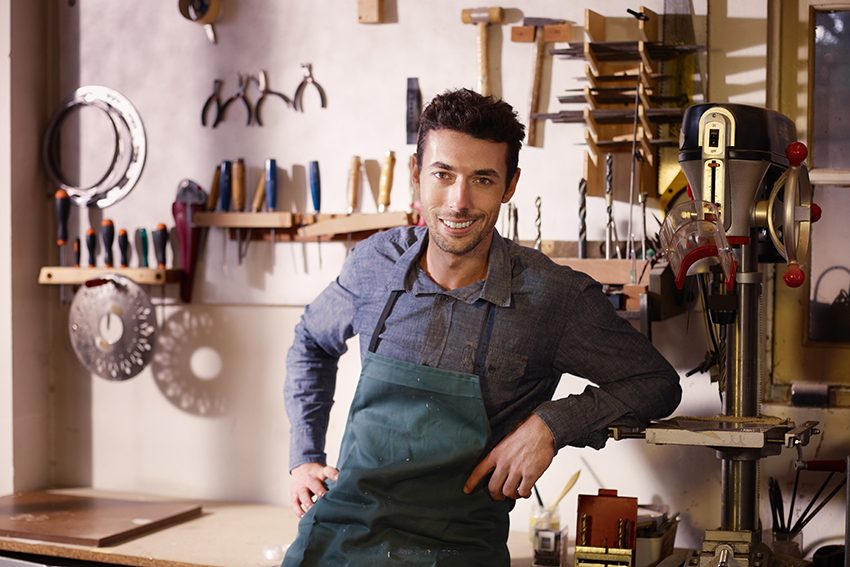 Be Financially Wise
Finance is probably the number one hazard of small business. Too many business owners don't do their homework to learn what it will really cost to start their business and what it will cost to run their business. Do you really need that high-end furniture and the latest and greatest computers and electronics? How will you pay for your start-up?
Whenever possible, try to adopt a pay-as-you-go strategy. If you need capital, consider small-business loans, angel investors or even crowd funding to launch your products. While it is certainly ideal to grow a business without any debt, it is often not possible. Be mindful of whether you are investing in your success or merely creating debt. Reserve that investment for the materials, services and needs that will grow your business, and let the other perks come in time.
One of the first resources you need to develop is a good accountant. If you aren't an expert money manager, hiring someone who is might be one of the best business investments you ever make. They can help you make sure your cash flow is sufficient to cover your overhead and help you to begin setting aside a cash reserve, help you with the various employment taxes (it's even more complicated than personal income tax), and help you plan for growth.
Knowing your finances and knowing how to manage and control them is possibly the most essential key to small business success.
Do the Necessary Research
Learn who and what your competition is. Research other businesses that are selling a similar product or offering a similar service, whether they have been successful or unsuccessful (sometimes you can learn more from a failure story than a success story). Find out what equipment and resources you will need to run your business.
If you are manufacturing a product to sell, research the process and learn how it works. Even if you are contracting with a manufacturer, you need to understand how the process works and what's involved in it. Find out if there are education, training, and licensing requirements for your chosen profession.
Learn to be decisive. Learn when it's time to stop researching and begin making decisions. Successful business owners are decisive and don't engage in either second guessing or pointless perfectionism. Do the necessary research, make your decision, own your decision, and move forward with it. You'll know soon enough if it was the right decision. If it's not, make another decision and go in a different direction. Being able to apply your research and act on it is another key to small business success.
Do your legal homework, too. Learn what the legal requirements are to open a business in your location. Can you operate a business from your home? Do you need a business license? Do you need a sales tax permit? What will the legal structure of your business be? Do you need business insurance? Important note: homeowner's insurance probably won't cover you).
If you can't answer these questions on your own (and you're in good company if you can't), a business advisor or attorney can help you with these essentials.

Learn to Market
If you're going to be an entrepreneur, you need to learn the fine art of marketing. "Build it and they will come" only works in the movies. You need to be able to get your product or service out there and bring in customers. A business without marketing is like a car without wheels. It's not going anywhere. If you can't or don't want to develop a love for marketing, you need to hire a good marketer, but I believe it's critical for small business owners and entrepreneurs to be able to do at least some of their own marketing.
Along with marketing, you need to learn to network–online AND in person. If you are uncomfortable in front of a crowd or making presentations, join Toastmasters or take public speaking training. A presentation coach can help you learn to speak and present effectively. And yes, it can be learned. I did it–and if I could get over my tongue-tied shyness, so can you.
Build a Support Network
Being a solo entrepreneur doesn't mean you have to do this alone. In fact, your chances of success will increase exponentially if you don't try to do it alone. Develop a support network. Having a good family and supportive friends is a start, but you should also develop a network in your business community. Local business development groups, Chambers of Commerce and professional associations can all be good sources of support.
Being able to talk to and share with other business owners and professionals who understand the challenges and rewards of entrepreneurship, who can give you advice and feedback is essential not only to the health of your business but to your personal health as well. Starting a small business rates high on the list of life stressors and a strong network can help alleviate some of that stress.
When I owned a portrait studio in New Mexico, I met once a month with a group of fellow photographers. We exchanged marketing ideas, critiqued one another's campaigns, helped one another learn new techniques, swapped crazy client stories, celebrated successes, and commiserated over flops. We were also available to back up one another in the event of an emergency or to help out when an extra set of hands were needed. We not only helped one another grow our businesses but became great friends in the process.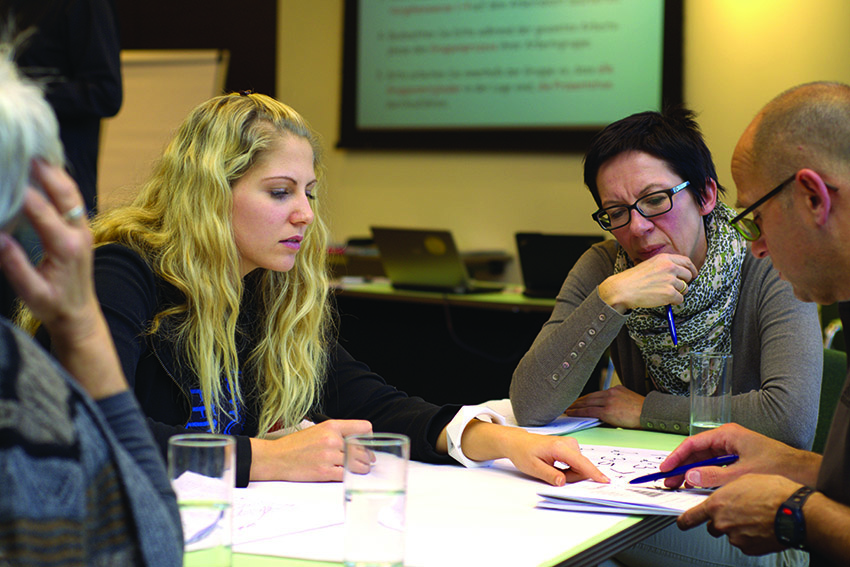 I shared space for a time with the owner of a successful DJ company. We were able to cross-refer and boost one another's businesses, and it helped to have someone to share both business ideas and expenses. Eventually, we joined with other wedding professionals to form an industry association where we were able to help one another grow our businesses and increase our presence in the local wedding community.
Hire a Coach or Mentor
One of the smartest things I've done for my business is to work with coaches and mentors. Coaches and mentors can help you rocket your success forward in so many ways. Whether you choose a coach who helps you align your mindset toward success, or one who will assist you in developing specific business practices, coaches and mentors will help you to develop the skills, the attitudes, and the mindsets necessary to succeed in your small business, and to speed up the timeline for success. A coach can help you to avoid some of the pitfalls of learning to run a business and hold you accountable for setting and achieving your business goals.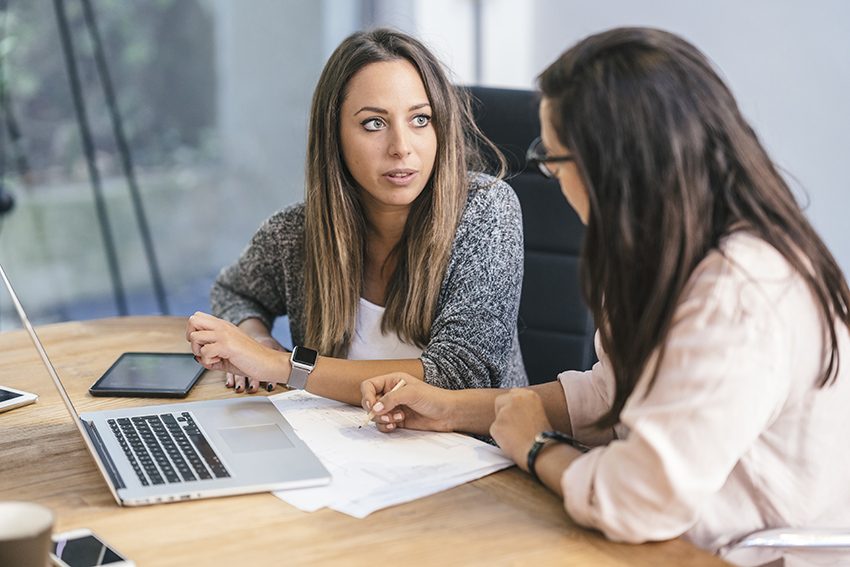 If you would like to learn more about how a coach can help you succeed in your business, leave me a comment below or message me here.
---
These are five important keys that have guided me–and my clients–to entrepreneurial success. Is there anything you would add to this list? I'd love to hear your feedback in the comment section.