5 Things to Leave Behind for a Successful Year
Happy New Year! Here we are just one week into a brand-new year. While I understand January 1st is just another day on the calendar, somehow putting up that brand-new calendar makes the days seem full of possibility. I set goals and make changes throughout the year, but this time of year still feels different for me.
This post was originally published in December 2017, and updated in 2023.
I don't know what it is about those brand-new calendars that fills me with hope and ambition and resolutions. Does it do the same for you?
Whether you're a resolution-maker or not, and whether or not you see January 1st as just the day after December 31st or whether you view it as that shiny new year, all full of opportunity and possibility, here are five things to leave behind for a successful year.
The 5 Things to Leave Behind for a More Successful Year
Self-Doubt
It's time to start believing in yourself. Self-doubt is self-destructive. It keeps you from moving forward. It keeps you from achieving your goals, it keeps you from realizing your potential, and it keeps you from becoming who you are truly meant to be. Make this the year you ditch the self-doubt and believe in your abilities, your dreams and yourself.
Imposter syndrome is a form of self-doubt that plagues many professionals and entrepreneurs. Here are some tips on how to recognize imposter syndrome, and how to turn it from self-doubt into self-confidence.
Regret
The past is the past. While you can learn from it, you cannot change it. When you hang on to regret, you are holding on to the idea that somehow you can change the past. Let go of the past, let go of those regrets, and instead replace them with a resolve to live in a way that will leave you with no regrets in the coming year and beyond. This is not always easy, and may even require professional help from a therapist.
One good way to let go of things that are no longer working for you is to do evaluate where you're at and where you're headed. The free redirection worksheet in this post on re-evaluating your goals can help you do that.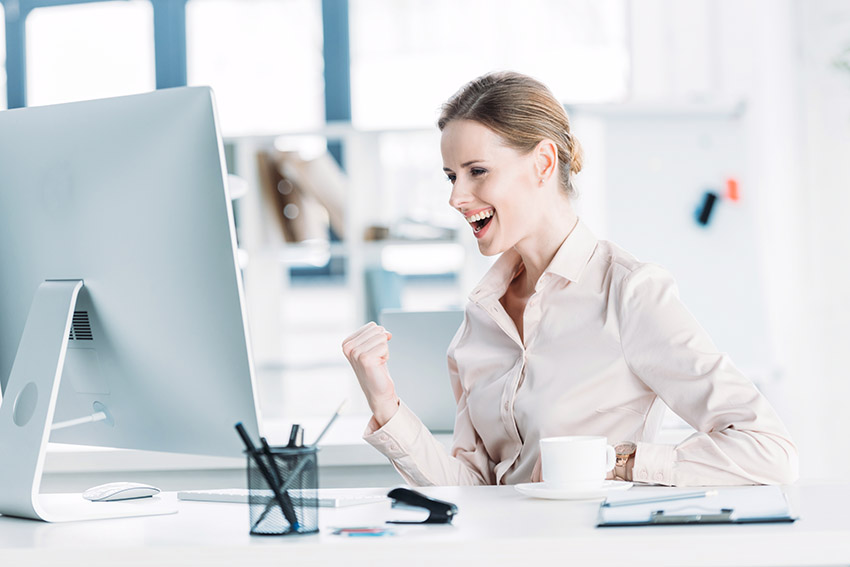 Your Comfort Zone
While your comfort zone is a lovely and cozy place to be, growth only happens when you are willing to move outside of it. If you want to grow this year, it's time to leave your comfort zone behind and embrace a little pleasant discomfort so you can stretch your wings and fly. Here are some things you can do that will help give you a little push to get out of that cushy comfort zone. If you need a little more help, a good business coach can help you move out of your comfort zone and into your success zone.
Procrastination
Procrastination is the thief of time. Stop letting procrastination rule your life and rob you of your time. I admit to being a full-on procrastinator. I've gotten much better since the days of college all-nighters, but when I get stressed, I can feel the procrastination urge sneaking in. I have to work hard to stay focused and not let my inner procrastinator win. It's not easy, and I know you can do it too.
Develop the habit of doing what you need to do when you need to do it. Confront and ditch the fear that leads to your procrastination. Need some help with productivity and ending procrastination? I wrote this post with easy productivity tips to share (and help remind me) some of the simple things I can found that can help you leave procrastination in the dust.
Busy-ness
Being productive is good. Being busy is not. When we fill our time with "busy-ness" we don't have time for the things that are really important in our lives. It's ok to not be busy 24 hours a day. Busy is not a badge of honor. Resolve to change your life in the way that allows you to eliminate "I'm too busy" from your vocabulary.
Learn to say no to the less-important busy work so you can say yes to the real opportunities that will lead to your success. Need help learning to say no? Read this short post on how saying no can actually boost your success (not to mention your peace of mind).
This year, besides eliminating these 5 things I plan to leave behind for my successful year, I'm committing myself to some new habits that will leave them behind forever.
What are you going to give up for greater success and peace of mind this year? Do you need some help letting go of old habits that aren't working for you? Or help choosing new ones that can serve you better moving forward? Message me here for a complimentary consultation and see if we're a good fit to help you build your business and leave behind those things that can hinder a successful year.