"Rakes and Roses" is Another Adventure with the Mayfield Family
Rakes and Roses Summary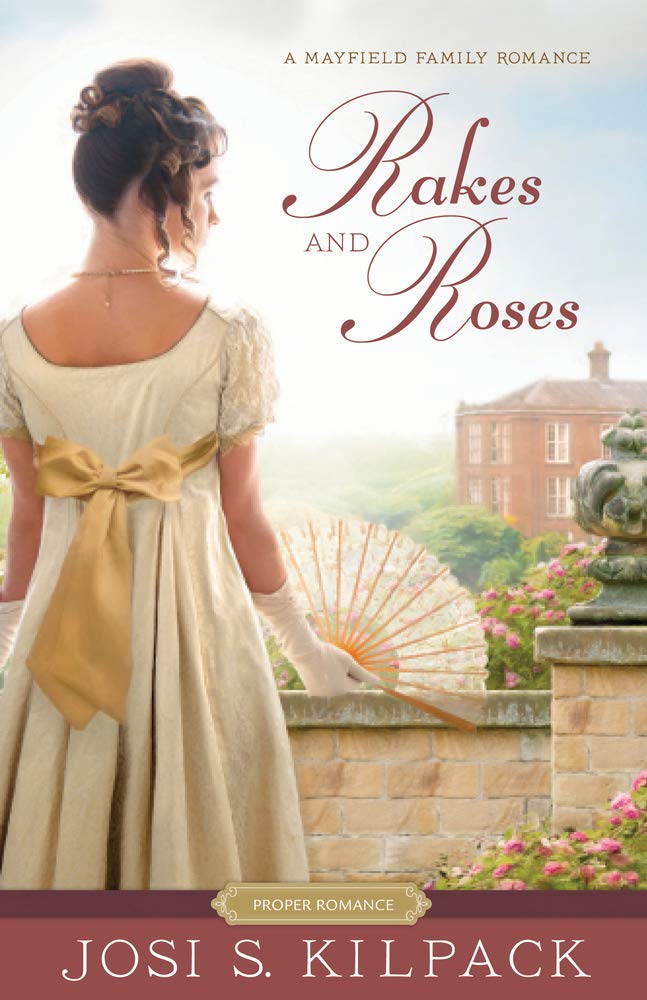 Lady Sabrina endured an abusive marriage, a miscarriage, and early widowhood to emerge as a smart, successful, confident woman who found a way to make her mark in a man's world. She has friends and purpose, but cannot hide from the emptiness she feels when the parties are over and the friends have gone home to families she will never have.
Harry Stillman may be charming and handsome, but he's a gambler and a rake who has made a mockery of his privileges. He turns to the mysterious Lord Damion for financial relief from his debts, but still ends up beaten nearly senseless by thugs and left in an ally.
When Lady Sabrina comes upon Harry after the attack, she remembers the kindness Harry once showed to her six years ago and brings him to her estate to heal. Though their relationship begins on rocky footing, it soon mellows into friendship, then trust. But Lady Sabrina needs to keep Harry at a distance, even if he is becoming the kind of man worthy of her heart. After all, she is keeping a secret that, if exposed, could destroy everything she's so carefully built.
Rakes and Roses Review
Rakes and Roses is Josi S. Kilpack's third entry in her Mayfield Family series of Proper Romances. This time around the story focuses on nephew Harry.
While each book in the series is interrelated, they also easily stand on their own. If you want to start from the beginning, you will find Book 1: Promises and Primroses here, and find Book 2: Daisies and Devotion here.
The newest book carries an element of intrigue not found in the other two. There is a bit of mystery here, and while the reader is privy to the mystery, the characters are not. And that mystery creates an undercurrent of tension throughout the story.
I am a fan of Ms. Kilpack's strong heroines, and Lady Sabrina might be her strongest and boldest one yet.
Fans of Ms. Kilpack's stories will not be disappointed, and neither was I. This was a perfect diversion. If you need to escape for a few hours, I highly recommend Rakes and Roses.
About the Author
Josi S. Kilpack is the author of several novels and one cookbook and a participant in several coauthored projects and anthologies. She is a four-time Whitney Award winner —Sheep's Clothing (2007), Wedding Cake (2014), and Lord Fenton's Folly (2015) for Best Romance and Best Novel of the Year—and the Utah Best in State winner for fiction in 2012. She and her husband,
Lee, are the parents of four children. You can find more information about Josi and her writing at josiskilpack.com.
Buy the Book
This post contains affiliate links, which means I may earn some money if you click on one and make a purchase. It will not cost you any extra, and I will be grateful for your support. Read the full disclosure here.
You can buy Rakes and Roses from Amazon.com here.