10 Organizing Quotes to Inspire You
Are you ready to get organized but you don't know where to start? Sometimes it helps to have a little motivation or a visual reminder to get us started and keep us going.
Here are ten of my favorite organizing quotes that help me stay inspired and motivated when I need to get organized.
Do you need more help getting started with your organizing efforts?
To receive periodic organizing and success tips in your Inbox, as well as my 20 Tips for a More Organized Life, click here.
And if you'd like a individualized organization plan for your home or business, use the Talk to Me button above to request a personal consultation.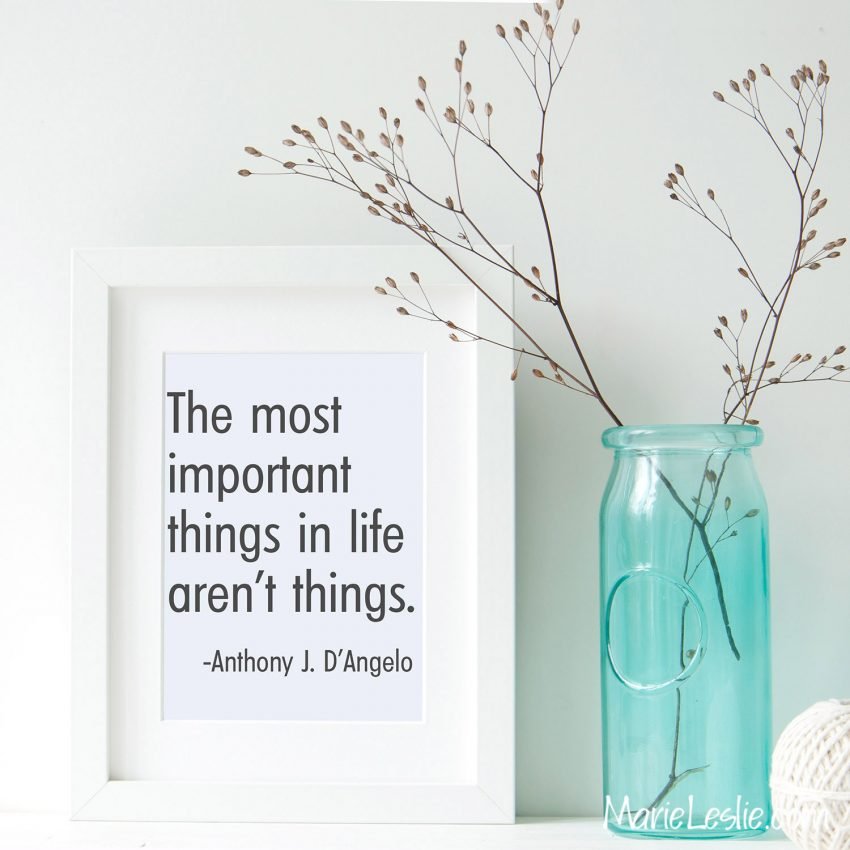 The most important things in life aren't things. –Anthony J. D'Angelo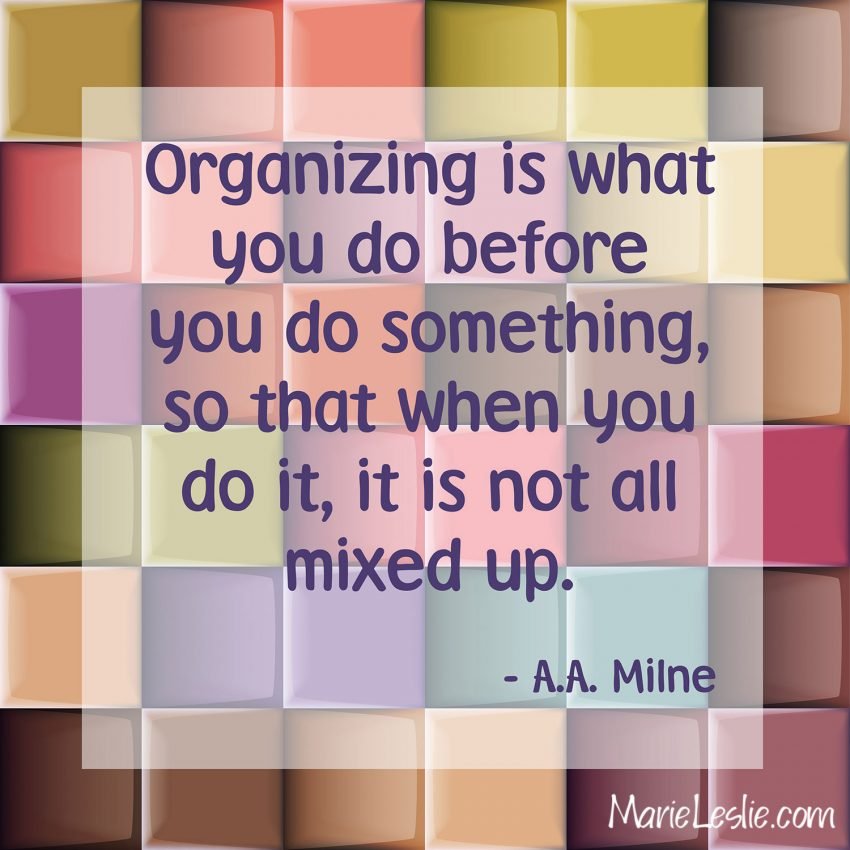 Organizing is what you do before you do something, so that when you do it, it is not all mixed up. -A.A. Milne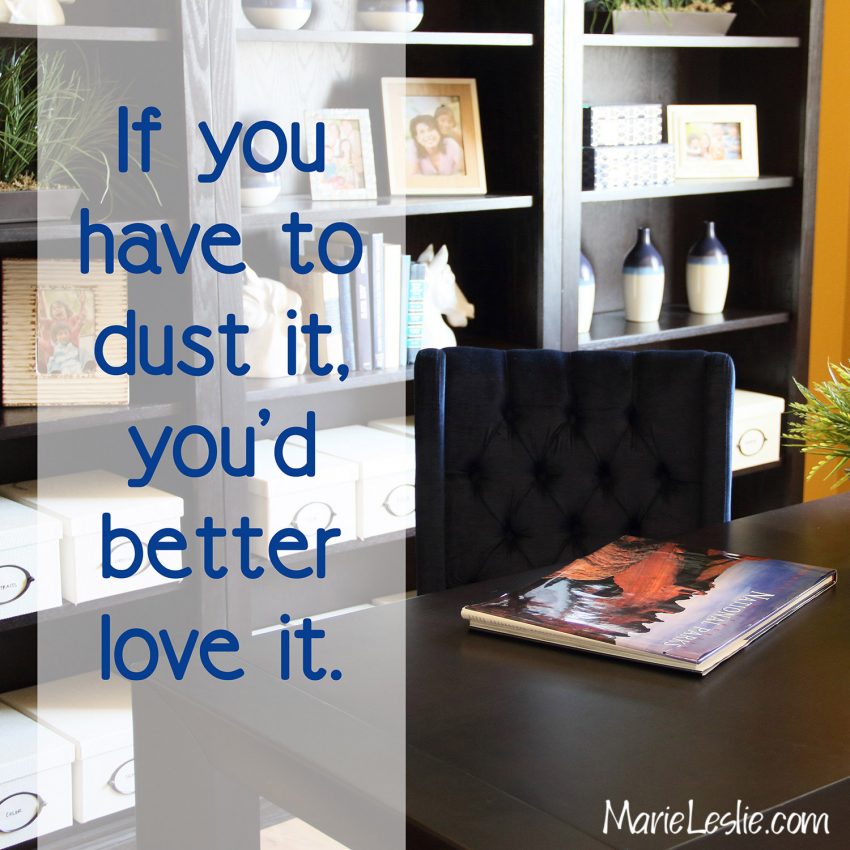 If you have to dust it, you'd better love it.
Good order is the foundation of all things. – Edmund Burke
For every minute spent organizing, an hour is earned. –Benjamin Franklin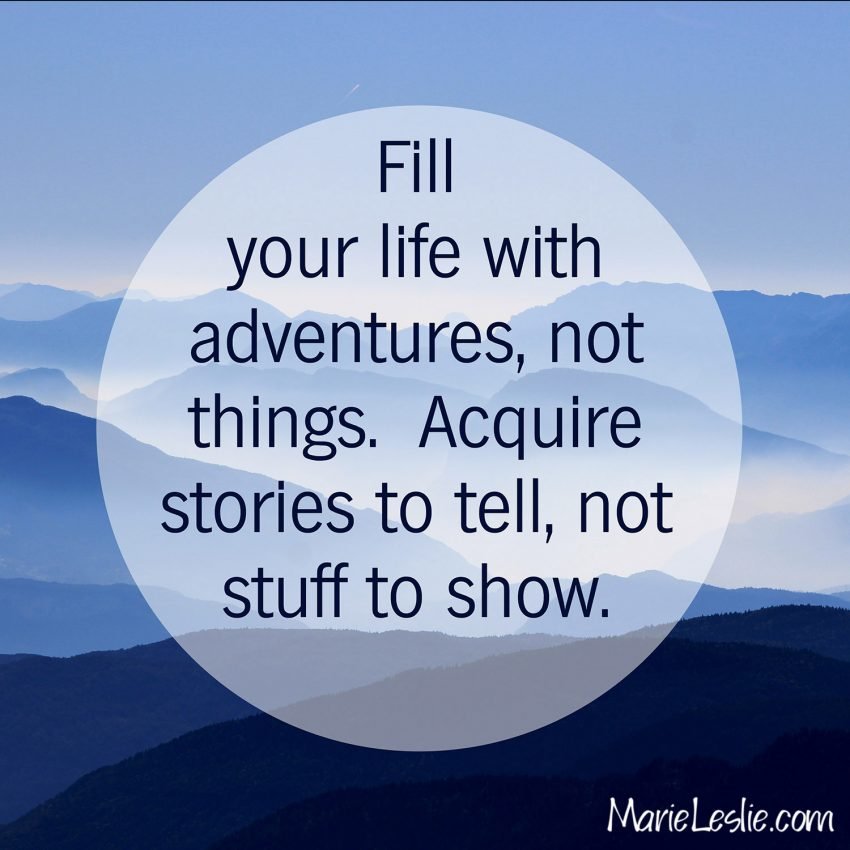 Fill your life with adventures, not things. Acquire stories to tell, not stuff to show.
Eliminate physical clutter. More importantly, eliminate spiritual clutter. -Terri Guillemets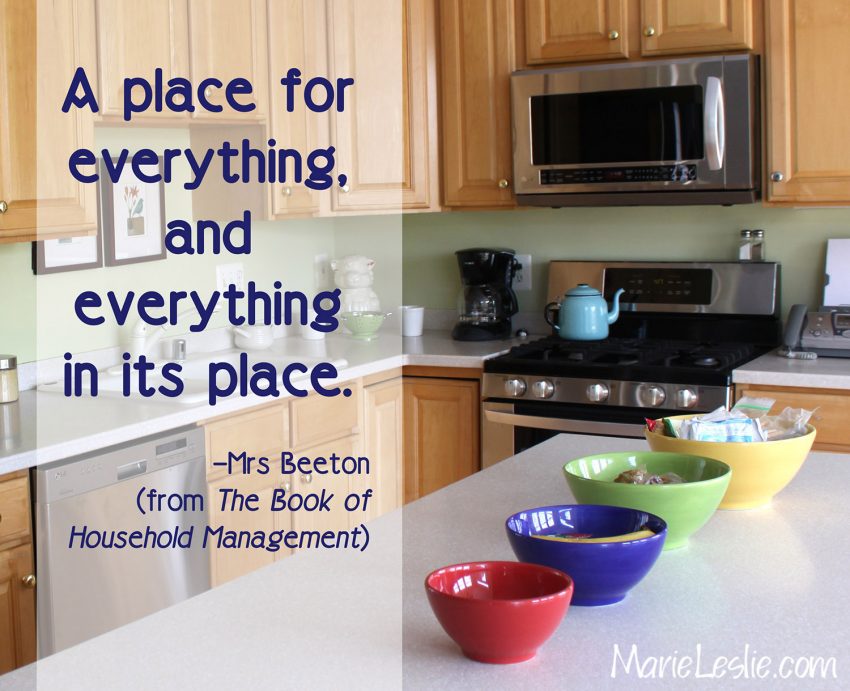 A place for everything, and everything in its place – Mrs. Beeton
Simplify. The more complicated your organizing system or plan is, the less likely you are to stick with it.
Our life is frittered away by detail . . . simplify, simplify. –Henry David Thoreau
Do you have any favorite organizing quotes I should add to my list? Share them below or visit my Facebook page and share them there.