Will Justice be Served in "Wyoming Wild"?
Publisher's Summary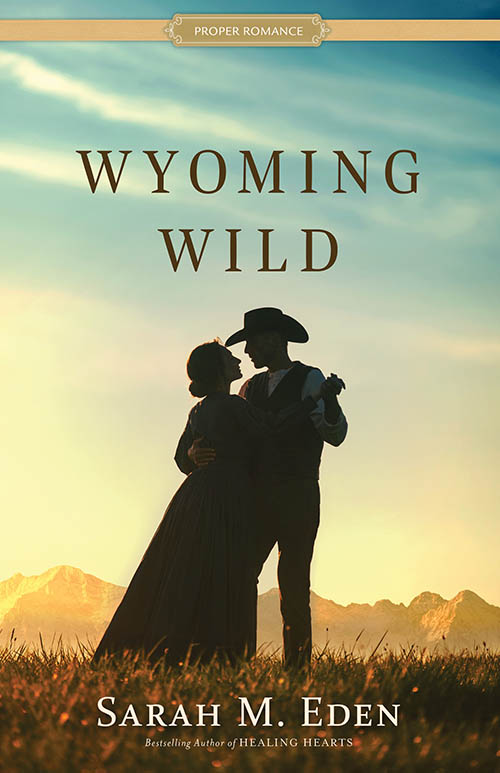 Wyoming Territory, 1876
US Marshal John "Hawk" Hawking is one of the most respected lawmen in the West, so when a telegram arrives from the small town of Sand Creek warning him of a death threat against him, he immediately begins an investigation.
Posing as a farmer, Hawk heads to Sand Creek, a town ruled by a violent and corrupt sheriff. Only one person is trying to stop him—Liesl, the sheriff's own daughter. When she meets the self-assured and attractive new farmer, John, she hopes he might help her in the fight for justice.
John is completely unfazed by Sheriff Hodges's attempts at intimidation, and Liesl is quickly swept up by Hawk's courage and integrity. Just as quickly, Hawk finds himself falling for Liesl's strength and bravery, as well as her grace and beauty.
When Liesl discovers John's true identity, she feels betrayed. Despite her lingering distrust of him, Liesl agrees to work with him to enact a dangerous plan that will put the criminals away forever. Liesl must put her life, and her heart, in the hands of his lawman if she has any hope of saving her family and her town.
Wyoming Wild Review
Wyoming Wild is another winner from award winning Proper Romance author Sarah M. Eden.
When an anonymous telegram reaches warning of a death threat reaches US Marshal John "Hawk" Hawking, he decides he must head there for an investigation.
Traveling undercover as new farmer John Butler, he quickly discovers that something is clearly amiss in Sand Creek. Ms. Eden's descriptive writing quickly helps the reader feel the sense of fear and dark secrets that have taken over the town.
She also brings to life the bullying sheriff's only apparent adversary–his own daughter, Liesl. While we can readily feel Liesl's shame over her father's evil behavior, we also see she is much more than that. Ms. Eden has again created a cast of well-rounded, believable characters.
Since this is a romance novel, at least part of the ending is probably a foregone conclusion. But romance is not the primary plot of this story. And that primary plot will keep you guessing to the very end. What secrets lie buried in Sand Creek? Who is gunning for Marshal Hawk? And can the Marshal make things right–both for the residents of Sand Creek, and for Liesl Hodges?
You'll have to read Wyoming Wild for yourself to find out. I'm not one to give away the story, but I highly recommend it.
And by the way, if you start reading and some of the characters seem a little familiar, it's because Ms. Eden has written about Savage Wells before.
This post contains affiliate links, which means I may earn some money if you click on one and make a purchase. It will not cost you any extra, and I will be grateful for your support. Read the full disclosure here.
Buy the Book
About the Author
Sarah M. Eden is a USA Today best-selling author of witty and charming historical romances. Among them is 2019's Foreword Reviews INDIE Awards Gold Winner for Romance, The Lady and the Highwayman, and 2020 Holt Medallion finalist, Healing Hearts. She is a two-time "Best of State" Gold Medal winner for fiction and a three-time Whitney Award winner. 
Combining her obsession with history and her affinity for tender love stories, Sarah loves crafting deep characters and heartfelt romances set against rich historical backdrops. She holds a bachelor's degree in research and happily spends hours perusing the reference shelves of her local library.
Find more of Sarah Eden's books here.