The Woman They Could Not Silence #Review
The Woman They Could Not Silence: One Woman, Her Incredible Fight for Freedom, And The Men Who Tried to Make Her Disappear 
The Woman They Could Not Silence Synopsis
Elizabeth Packard was a seemingly ordinary Victorian housewife and mother of six. That was, until the first Woman's Rights Convention was held in 1848, inspiring Elizabeth and many other women to dream of greater freedoms. She began voicing her opinions on politics and religion ― opinions that her husband did not share or like. Angered and threatened by her growing independence, he had her declared 'slightly insane' and committed to an asylum.
Inside the Illinois State Hospital, Elizabeth discovered she was one of many women betrayed by their husbands because they dared to speak up. But being sane didn't mean they could escape the madhouse. They had no power or legal standing to oppose their husband's committals.
Fighting the stigma of her gender and her supposed madness, Elizabeth embarked on a ceaseless quest for justice. And she continued her fight long after she gained her release.
Elizabeth's refusal to be silenced and her ceaseless quest for justice challenged the medical science of the day, and led to a giant leap forward in human rights. And it highlighted a most important and inspiring lesson: sometimes, the greatest heroes we have are those inside ourselves.
The Woman They Could Not Silence Review
Elizabeth Packard is my new hero. This story is somewhat personal to me, as I have similar stories of women from my own family history. I don't know the specific why's of my own female ancestors, but I had already heard of this practice when I discovered my own family connection.
What Ms. Moore documents in this book is so much worse, and more reprehensible than I could have imagined. As Ms. Moore writes, "This is not a book about mental health, but about how it can be used as a weapon. . .."
"[This] is a nonfiction book. Everything in it is based on careful historical research. Every line of dialogue comes from a memoir, letter, trial transcript, or some other record made by someone who was present at the time."
She goes on to discuss how we are just learning how powerlessness can impact our mental health.
As much as I am a fan of fictionalized history, this is definitely not that. Though it reads like a novel, it is most assuredly a biography. The author writes so descriptively, I felt I knew Elizabeth Packard within just a few chapters. I could visualize the horror of her situation. And I found her determination and resolve to not sink into despair impressive.
The treatment and conditions institutionalized women endured in the 19th century were appalling. Equally appalling (which I already knew) was that, even in 1860 and beyond, women in the United States has no legal standing. They–and all their possessions belonged to the their husbands as property, in the eyes of the law.
Progress is Ongoing
Elizabeth Packard eventually won her release from the asylum at Jacksonville, Illinois. But that is hardly the end of the story. Her tenacity and determination not only to secure her own rights, but to fight for those women still voicelessly incarcerated, is perhaps even more compelling than the story of her committal to the asylum.
We have come a long way, as author Kate Moore says, but we still have a long way to go.
Note: Ms. Moore uses the terms of the time as regards mental health, words like madness, lunatics, maniacs, and the insane. This is just as Elizabeth Packard and her contemporaries did. We recognize they are not necessarily appropriate terms in today's society, but this book is not about today's society. It is about a different time and space.
I recommend this book for anyone interested in the issues of women's rights, healthcare, US history, mental health, and socio-political history in our country. It is some difficult and uncomfortable subject matter, best read by teens and above, but it is well worth reading.
About the Author​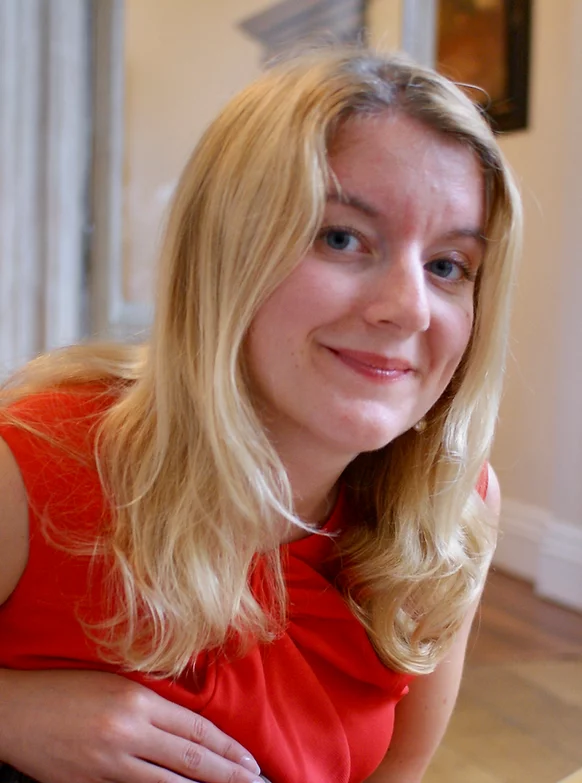 Kate Moore is the New York Times and USA Today bestselling author of The Radium Girls, which won the 2017 Goodreads Choice Award for Best History, was voted U.S. librarians' favorite nonfiction book of 2017, and was named a Notable Nonfiction Book of 2018 by the American Library Association. A British writer based in London, Kate writes across a variety of genres and has had multiple titles on the Sunday Times bestseller list.
Buy the Book
This post contains affiliate links, which means I may earn some money if you click on one and make a purchase. It will not cost you any extra, and I will be grateful for your support. Read the full disclosure here.
The Woman They Could Not Silence By Kate Moore is available at Amazon.com