Spring Cleaning Tips for Your Home's Exterior and Yard
Even in milder climates, winter wreaks havoc on yards and exterior spaces. Where the snow piled up, salt was used, and where shovels scraped can all leave a mark. Leaves and stems stand as relics of last season's growth, and there are months of grime built up on outdoor furniture, decks, and patio spaces. A few hours of work on one of the rare sunny days of spring can get the exterior of your home and yard in great shape to enjoy all summer long.
The Spring Scrub Down
A pressure washer tool for your garden hose is great tool for cleaning outdoor furniture, wooden decks, concrete sidewalks, and driveways as well as the exterior walls of your home. A hose and a broom are better for areas paved with patio bricks. Try not to brush or wash away too much of the sand between joints of paving bricks. Refreshing it with a new bag or two helps to keep paved areas looking great. Be sure to carefully follow instructions for pressure washing to avoid damage, especially to wood decks.
Gutter Cleaning
This is a must, even if you have gutter covers. Rarely do any of them prevent fine organic particles from building up a thick layer of sludge in the bottom of your gutters that can inhibit water flow. If you regularly work with ladders and heights, then a DIY project may be in order. Otherwise, it is best to hire someone to do the job for you. Since spring is also a great time for making any necessary repairs to the outside of your home, ask an exterior contractor like Lifetime Exteriors how much siding or brick repairs might cost you.
Lawns and Planting Beds
Lawn grasses and perennials often look worn out after winter dormancy. However, the sunshine and rains of spring quickly spruce them up. You can help them along to looking their best even quicker. Reseed thin and bare areas of lawn with a fast growing seed mix. You only need to rake it in about 1/8th of an inch, and keep it watered for a couple of weeks and during any dry spells. Perennial plants should have dead stems and leaves removed. Evergreens, such as arborvitae, could use a spring boost of plant food. Choose the right food for each plant. Refresh mulch by raking it thoroughly with a metal rake. You may find only a few bags are needed to make the mulch in planting beds look new again if you use this trick.
Painting
This is a chore that is often put off. Getting it done in the warmth of spring rather than attempting to do it in the summer heat is best though. Though with spring comes rains, so just choose a day above 70 degrees that has no rain in the forecast for 48 hours. This is enough time for paint to cure sufficiently. Consider how valuable your time is, and maybe consider hiring an exterior contractor for bigger painting, repair and restoration jobs for the outside of your home.
Spring is a time of renewal. The sunshine and warmer days get most folks interested in tackling some projects that need done outside the home. You will thank yourself by getting those chores done early in the season. Before you know it, the kids will be out of school, and the summer fun will begin!
---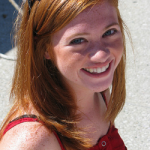 Brooke Chaplan is a freelance writer and blogger. She lives and works out of her home in Los Lunas, New Mexico. She loves the outdoors and spends most her time hiking, biking and gardening. For more information contact Brooke via Twitter @BrookeChaplan.