Make Managing Social Media Marketing Easier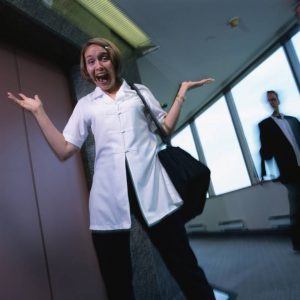 Social Media is a great tool for business communication and relationship building.
Social Media is the biggest time suck on the internet.
Both statements are true.
How do we reconcile the need to use social media for business and the need to run our businesses?
How do we manage our media and keep up with our marketing and still have time for running our businesses?
The first answer is short and easy: outsource. If your budget will allow it, hiring a social media manager to handle your social media accounts so you can turn your attention to more profitable uses of your time is the first choice. If you are one of those people who can easily be sucked in with social media and watch your allotted 30 minutes of daily social media marketing turn into 300, you need to hand the social media marketing reins over to a manager.
This doesn't necessarily mean hiring another employee; there are many social media managers who work on a contract basis (I'm one), so you can find a manager who can help you develop a plan that fits within your marketing budget.
But what if you really don't have a budget for a marketing manager?
There are still some great options out there.
The first option is to invest in a good timer. Whether it's a little stand-alone time that sits on your desk like mine does or an electronic timer app on your computer, reminding yourself that you have an allotted time period for social media will help you to stay focused and get off more quickly. Not only is a timer a great tool for tracking your social media but it can help you track other jobs and activities and help make you a more efficient entrepreneur.
The second option (and these two options work very well together) is to use one of the many social media management tools available to streamline your posting and help you make the most of your social media time.
My personal favorite is Hootsuite. This app, as with all of the ones in this article, has both free and paid versions. Hootsuite allows you to post to many of the major social media platforms as well as RSS. You can use Hootsuite not only to schedule your tweets, LinkedIn postings and Facebook profile and page updates, but you can also read for Facebook newsfeeds and see individual Twitter lists displayed in the Hootsuite dashboard. This makes keeping up with your Twitter lists easier than ever.
Hootsuite also offers a Pro Version that allows more accounts and more streams to be displayed and managed simultaneously. You also have the option of having a "team member," another person who can work on those same feeds and streams with you.
SocialOomph is another tool I use. It also has many scheduling features, but one of the things I really like about it is the ability to send out auto DM's to welcome new followers (a paid feature). I am able to send have it send out one of many DM's. I never use it to send out any kind of sales offer or pitch, only to welcome followers so I am not spending all day sending out messages to new followers.
Buffer is a social media management tool, though slightly different than the other two. I use it most often when I come across a blog post I want to share. With a simple click from my browser toolbar, I can add it to a queue that will tweet or post to Facebook at pre-scheduled times. The free version holds 10 items in the queue at a time and the basic paid version up to 50.
There are many other paid and free management tools. I recommend trying out their free versions or free trials before you commit to any to see if they will really help you make better use of your time and achieve your online marketing goals.
Social media marketing doesn't have to be a time suck. With a little planning and a little self-discipline (I am NOT responsible for your Pinterest addiction), you can make it work effectively and enjoyably to grow your business.