Are you Wealthy or Merely Rich? Finding Financial Freedom
In his book Financial Freedom: Finding What Works for You, Financial Coach Greg Kesten posits that there is a difference between being wealthy and being rich.
A person who is rich has lots of money; a wealthy person has gratitude for what he has. Rich sounds nice; wealthy sounds happier.
Kesten starts off the book by defining financial freedom as "what I have is what I want, and what I want is what I have." It isn't as much about having zero debt and a big bank account as it is to have your wants and needs lined up. It's an interesting concept and worthy of some pondering. So I pondered that as I read through the rest of this short book. Even though it's only 103 pages, this little book is information-packed and useful in contemplating our attitudes and beliefs about money and life, with sample budgets and financial analyses from real people, as well as thought questions to help you figure out what it is you need and want from your money and your life.
Because I am a expert at guilting myself -and yes, I have made my share of money mistakes–Chapter 3 "It Is What It Is" really hit home with me. He says,
"It doesn't matter what happened before or if there is someone you want to blame for your current situation. All that matters is where you are right now and where you want to end up."
And he's right. Blame and guilt don't improve your situation; in fact, they're much more likely to keep you stuck in it. He emphasizes throughout the book that one of the keys to financial freedom is to be completely honest with yourself about money. It's not a new concept to me; most of my favorite financial authors also emphasize this. But it's a good reminder. When we choose to bury our heads in the sand and not look truthfully and completely at our finances–saving, spending, everything–it is virtually impossible to know whether we need to make changes and what changes we need to make.
What's different about Kesten's approach is that Financial Freedom isn't a one-size-fits-all financial solution, but instead guides you through the process of finding the right solution for you. From helping you re-evaluate your money beliefs, to creating a financial vision statement, to setting goals and then developing and implementing a process for achieving them, this book can help you to become wealthy and to gain financial peace. There is more to financial freedom than having no debt and a savings account.
For those who are finding it a challenge to achieve or even to set your financial goals, or who feel like nothing has worked for them, Financial Freedom: Finding What Works for You may be the answer you are looking for.
Financial Freedom is available as an eBook or paperback from Amazon.com
---
About the author: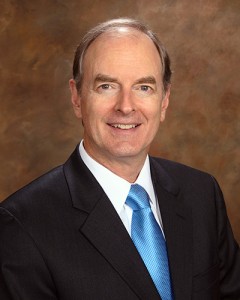 Greg Kesten has spent more than 30 years in the financial coaching field, with a focus on education and teaching.
As a business owner and entrepreneur, Greg knows what it takes to set realistic objectives – and reach them. His formal education includes a B.A. in Communications from Brigham Young University, an M.Ed in Guidance and Counseling from South Dakota State University. Greg has also been certified as a coach with Franklin Covey's Seven Habits of Highly Effective People. Greg served our country in the U.S. Air Forces as a Missile Launch Officer and taught leadership development skills for 17 years to Air Force Reserve personal. You can learn more at FinancialFreedom.co.