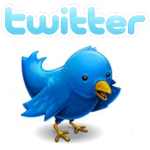 Want to be a Twitter superstar?  Want more followers, more tweets shared and more engagement?  Here are seven ways to boost your Twitter presence and be more active without spending your entire day tweeting.
Follow Wisely
While much is made of the number of twitter followers you have, the quality of those followers is as important if not more so, as is those you are following.  Far better to have 500 active followers who actually read and retweet your tweets, than 5000 who don't do anything. In the same vein, follow those whose tweets actually interest you and will stimulate engagement instead of randomly following hordes of twitterers who will clutter your stream with tweets outside your interest, making it hard to find those that do interest you.
Use Lists
Either take advantage of Twitter's built-in list tool to group your followers in whatever fashion works for you or use one of the many tools available like Formulist to see at a glance the subjects or people that interest you most.
Be interested in your followers
And be interested in those you follow. Respond to their tweets, comment on them. Answer questions, comment on the link or blog post they just sent.  Remember, we are always more interested in those who are interested in us. To get people to be interested in you, be interested in them—really.  Every tweet does not need to be a link.  Wish your followers a good morning, a happy birthday, a good luck–things that are relevant to them.  And mention them with the @ and their twitter handle.  Shout outs are always welcome, especially when they're personalized and not just a list of names.
Make it easy to be Retweeted
Twitter offers you 140 characters to make your statement and you should take advantage of every one of them, right? Wrong. Whenever possible, make them 120 characters or less to allow room for retweeting without cutting off your link or the end of your tweet. And make sure to thank your retweeters by twitter name.  Everyone likes to be appreciated.  The more you appreciate them, the more attention they'll be paying to you.
Retweet interesting stuff
Look for opportunities to retweet.  Retweet items that will be helpful to your followers or that will make them laugh or smile or brighten up their day in some way.  Don't overdo it and don't retweet spammy links.
Time your tweets
It's counterproductive to hop on Twitter, send out 10 or 20 or more tweets in a row and then  hop off again.  Spread your tweets out over the course of the day, giving yourself an opportunity to be seen by more followers.  Most of us don't have all day to sit and Twitter, so there are many apps you can use to time your tweets.  Some of the most popular are Hootsuite, SocialOomph, Buffer & TweetDeck.  I've used the first three & find them all useful in different ways. In addition, there are apps that will analyze your Twitter activity and account and suggest for you the best times to tweet. CrowdBooster, Timely & Tweriod are three of these.
Use Hashtags Wisely
You know what a hashtag is, right? If you've been on Twitter more than 5 minutes, you've seen one. It's the # symbol, followed by a word or phrase.  Using one or two in a post is fine. More than that is annoying.  Hashtags make it easy for people to find tweets on particular topics in a search. Make sure your hashtag is actually relevant to the post. Too many hashtags in one post and hashtags unrelated to the content make you look like a spammer.
So, what are your best Twitter tips?  What have you found most helpful for engaging on Twitter?
And if you found this helpful, please use the buttons below to tweet or share it with your network.

____________________________________________________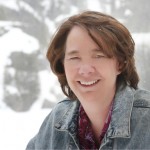 Marie Leslie is the chief Creative Genius at  Marie Leslie Media.  With 30 years experience as a professional writer, editor and photographer she has had work published in many regional and national magazines. Marie currently writes and teaches about business and social media, helping people to understand and make use of the ever-changing internet.  She offers social media training and set up, including blog set-up and optimization as well as blog writing & social media management services.