How to Keep Warm to Enjoy the Cold
It's finally cold here.  We got about a foot and a half of snow at our house last week, more in other places, not so far away.  Something tells me it won't be melted in a day or two.  I guess it's finally winter.  I'm not a native Coloradan and though I've spent several years in a cold climate, winter here is definitely colder than winter there.  Since I needed to be sure I was taking proper cold-weather care of myself and my family,  I thought it would be a good time to review a few cold weather tips and then share them with you.
First, keep yourself safe and warm.
Dress in several layers of lightweight clothing, keeping a poly-cotton blend closest to the skin.  Poly-cotton is better at wicking away moisture which means keeping you warmer and drier, and layers will keep you warmer than one really heavy coat.  A wind-proof outer layer will go a long way toward keeping you warm.
Wear socks that will keep your feet warm.  Use a lightweight sock liner that wicks away the moisture and then a natural fiber sock over that.  Longer socks are better than low-rise socks.  Top it off with waterproof shoes.  Shoes with traction on the bottom are better than smooth-soled shoes. If needed, use ice cleats to improve traction on slippery sidewalks.
If you're going to be outside, mittens will keep your hands warmer than gloves will.  And wear a hat, especially one that covers your ears.  Scarves are perfect, not only for keeping the wind from blowing down the back of your neck, but for lightly covering your mouth and nose so that the arm is warmed a bit as you breathe it in.  Lungs do not like freezing air.  For children, using a neck "gaiter" is safer than a scarf as there's no danger of the scarf ends getting caught and posing a strangulation hazard.
If you get wet or start feeling cold, go inside and take a break.
Know the symptoms for frostbite and for hypothermia and pay attention to them.  People who engage in outdoor activities or work outdoors are particularly at risk.Frostbite:  numbness, flushed gray, white, blue or yellow skin discoloration, numbness or waxy feeling skin.  Feeling "pins and needles" in your extremities along with pale or mottled coloring are signs of a precursor to frostbite and mean you need to go inside and gently warm up.

Hypothermia:  confusion, dizziness, slurred, speech, poor coordination, exhaustion and uncontrollable shivering.
Protect your skin.  Use lotion daily, multiple times if needed.  Use lip balm on and around your lips when going outside to protect them from the cold.
Stay hydrated.  Make sure you are drinking plenty of water.  Avoid alcohol, as it is dehydrating and can cause your body to lose heat.
Eat light.  When planning to be outdoors, a small meal or light snack is better than a heavy meal.  Heavy meals require a larger blood flow to your digestive system, reducing blood supply to the extremities.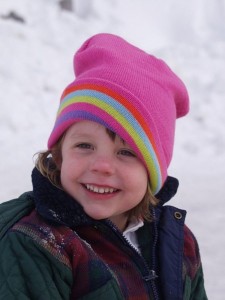 And keep yourself safe on the road.
Get a tune-up.  Have hoses, belts and anti-freeze checked.  Weakened belts and hoses are more susceptible to breakage in cold weather and insufficient or too-weak anti-freeze can lead to engine damage.
Check your battery.  Make sure the connections are clean, secure and free of corrosion.  If you have any doubts about its starting power, have your battery checked and replace it if needed.
Be sure your heater and defrosters are working.  Defrosters are critical in cold weather.  You usually know if your heater isn't working, but you may not have tested those front and rear defrosters.
At the same time, have your exhaust system inspected and make sure there are no leaks that will allow carbon monoxide to enter the passenger compartment.
Replace your windshield wipers with a good rubber-coated blade that can handle wet snow and make and fill the windshield wiper with cold-weather fluid.
Check your tires.  Make sure you have sufficient tread for gripping snowy or icy roads and inflate them properly.
Keep your gas tank more than half full to prevent freezing in your fuel lines and keep you safer during bad weather driving.
Have your brakes checked.  Good brakes are critical in bad weather.
Carry a cold-weather emergency kit in your car.  It should include a blanket, flares, a candle and matches, a small folding shovel, if possible, a small insulated lunchbox with water, energy bars and hard candies.  Here's a link to a nifty coffee-can cold weather kit from the Wisconsin Department of Transportation.
Make sure someone knows where you are going, the route you are traveling and when you expect to reach your destination.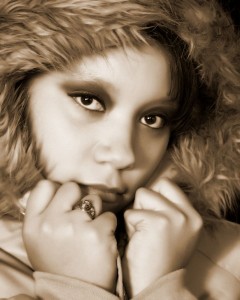 And finally, don't forget your pets.  Bring them inside when the temperature is severely cold.  Know that shot-haired or small dogs really do need those sweaters to keep warm.  Also, paws need protection from the ice and especially from salt or chemical snow- and ice-melting products.  Be sure to clean their paws after walks.  For more pet information, visit this cold-weather site from the ASPCA.
If you want more cold-weather health and safety tips, you can download the CDC's Winter Safety Guide here.