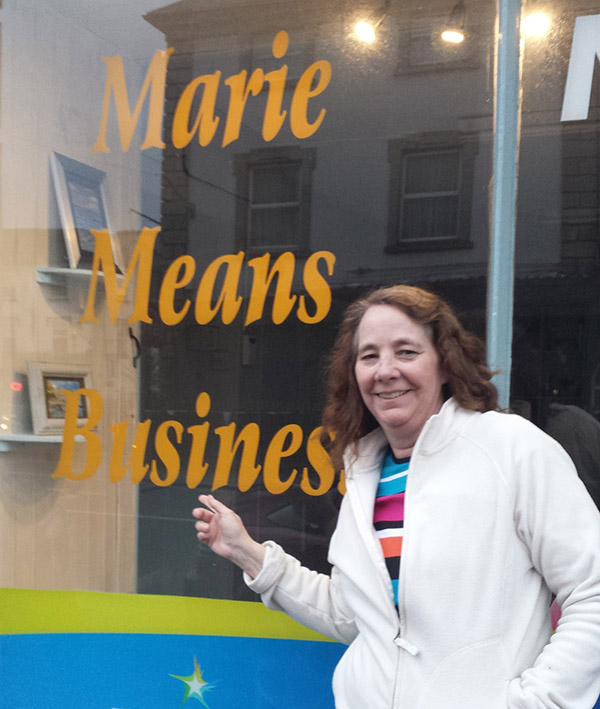 Have you started a business and now you feel stuck, unsure of how to make it grow or which way to go next?
Do you have a great idea for a business but now it isn't coming together the way you'd like?
Have you become so bogged down in the details of business that it's running you, instead of you running it?
Do you need to market your business and have a professional social media presence but aren't sure how to make that happen?
I can help you with that. I've been there. As a lifelong entrepreneur, I have been through all these scenarios. I understand your uncertainty, your hesitation, your confusion and your struggle. And I can help you minimize that as we work together to bring your business dreams to life and your goals to fruition.
I love helping people get their lives and their businesses headed in the right direction and I would love to work with you too.
Click on any of the topics below to work with us or to learn more.
If you've been dreaming of your own business and need some help making it a reality, we can help. Or if you've already started a business and need some help getting it growing, we can help with that too. We can help you define your goals and your vision, develop a strategy to achieve them, and help you grow your business and turn your dreams of entrepreneurial success into reality.
WordPress Websites
Whether you're marketing online, in print, or in person, I can help you define your goals,
I am available to present to your group or organization on topics that range from starting and growing your own business, to image use, to organization and productivity.
I offer several presentations and interactive workshops, which can be customized specifically for your organization or event.