7 Top Posts to Get You On Track with Your New Year's Resolutions
It's that time of year again. Everyone is all about New Year's Resolutions and goals and what we're going to change. I thought about writing another goal-setting post this year, but then I realized I have enough good stuff on my blog that I'd just be saying the same old thing all over again.
So, this year, instead of doing a post about New Year's Resolutions and goal setting, I'm sharing with you some of my favorite past posts on the topic.
Do you want to change your life? Do you want to break through the barriers and achieve those goals that you've only been dreaming about? If you incorporate these seven keys into your goal setting and goal achieving strategy, success can be yours.
Achieving goals isn't always easy; most goals worth achieving require hard work, diligence and sacrifice. Following these seven keys won't make achieving your goals a snap—but they will definitely make it less challenging and help you succeed. I've been following this formula for many years and it's never failed me yet.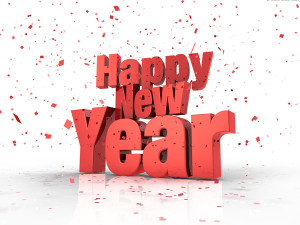 It's that time of year when people begin thinking about goals and resolutions. I'm no exception. I like new. I like new weeks (I am actually one of those people who looks forward to Monday! Yikes!), new months and new years. It's a whole blank world of possibility out there, waiting for me to fill it up with wonderful. Wonderful accomplishments, wonderful experiences, wonderful people and wonderful memories.
But there are a few things to think about before writing yourself a big, crazy list of everything you want to have happen in your life over the next year. Here are nine tips that I have found very helpful in setting–AND achieving–my goals.
Years ago, when I was a college student in San Diego, my bestie and I decided to drive up to Westwood one Saturday night to "hang out with the cool kids." He drove and I was in charge of navigation in those pre-GPS days.
We mapped out the route ahead of time and marked it on our map. By the time we got to L.A. it was dark and as we cruised Hollywood Boulevard, I began to have the sense that something wasn't right. We finally stopped to consult the map and realized that I had inadvertently turned it upside down. We were traveling away from our destination. We quickly turned both ourselves and the map around and, within a short time, we were enjoying the wonders of Westwood on the weekend.
Time management is a hot topic in the business world. Books are written about it, workshops are devoted to it, efficiency experts are forever focusing on it. To be successful you need to be a good at time management. Right?
I've tried managing time, but no matter what I do or how hard I try, time refuses to respond to principles of good management. I've tried micro-managing, relationship managing, and just plain organizing it. Nevertheless, it remains the same. 60 minutes in an hour, 24 hours in a day, seven days in a week and so it goes. Despite my best efforts, it refuses to be managed into a schedule that would suit me better. It continues on regardless of what we do or what we don't.
I've come to the conclusion that the secret to success is not managing time, but managing our priorities.
So how do you rescue your goals from the graveyard of resolutions? First, you need to decide whether they are something you really want or whether you just picked them because making a New Year's resolution is what everybody does in January. Once you have decided what is worth keeping, here are nine things you can do that will help you to keep—and accomplish—your goals this year.
Everyone is back in school at my house and now it's time for me to get back to work on accomplishing my goals.
We're more than halfway through 2013. It's about this time of year that I really start re-evaluating the goals I set back in January (I don't do resolutions. I do set goals to accomplish each year, though I usually set them around my birthday in November, because it's the time when I re-evaluate my life, see where I've been over the last year and check to make sure I'm still headed in the right direction).
The beginning of a new year is for many a time of reflection, to take stock, look back and forward. For many it's resolutions. I'm not big on resolutions in and of themselves–usually because so many of them are just plain silly and last about the length of time it takes to write them down, but I am a goal-setter. I always have been; I always will be. I like to have a plan. It's just how I roll. So I have spent the last week or so evaluating my life in 2010 (what a crazy year!) and thinking about what I'd like to be in 2011. As always, there is plenty of room for improvement in my life.